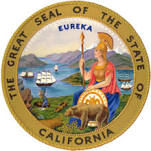 SACRAMENTO (Aug. 27, 2020) – The California Infrastructure and Economic Development Bank (IBank) Board of Directors approved a resolution presented Wednesday that would create a new program under the Small Business Finance Center. The California Rebuilding Fund will be created to help small businesses by securing capital for participating lenders.
The Board approved a resolution giving authority to IBank's Executive Director to negotiate and execute one or more agreements to provide $25 million to an entity created to fund California small business loans. IBank and others would loan money to the entity, which would then aggregate this money and make loans to California Community Development Financial Institutions (CDFIs). The CDFI's would draw from the Fund to make numerous small business loans. This financing structure is the most efficient and highly leveraged means of rapidly increasing the volume of lending activity to underserved California small businesses in dire need of low-cost loan capital.
"Small businesses throughout the state are suffering through this tremendous crisis and we wanted to provide a solution that can help foster long-term success for those businesses," Executive Director Scott Wu said. "Access to affordable capital or any capital can be difficult for small business owners, especially for the historically underserved women and minority owned businesses in disadvantaged communities. With this recession brought on by a pandemic, wildfires and more, those difficulties have only increased. This is a way forward bringing together public and private resources and IBank is proud to help launch this new program."
The Board also approved an inducement resolution for the benefit of DesertXpress Enterprises, LLC for a high-speed rail planned project located in the San Bernardino County.
About the California Infrastructure and Economic Development Bank
IBank was created in 1994 to finance public infrastructure and private development that promote a healthy climate for jobs, contribute to a strong economy and improve the quality of life in California communities. IBank is located within the Governor's Office of Business and Economic Development and is governed by a five-member Board of Directors. IBank has broad authority to issue tax-exempt and taxable revenue bonds, provide financing to public agencies, provide credit enhancements, acquire or lease facilities, leverage State and Federal funds and provide loan guarantees and other credit enhancements to small businesses. Find more information on our website.
Gabrielle Stevenson
Public Information Officer
Email Gabrielle, HERE
Phone: (916) 341-5568