FOR IMMEDIATE RELEASE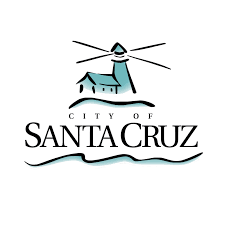 SACRAMENTO (Sept. 24, 2020) –  The California Infrastructure and Economic Development Bank (IBank) Board of Directors approved loan financing for infrastructure projects in the City of Santa Cruz and the City of Oroville during Wednesday's meeting.
The Board approved an Infrastructure State Revolving Fund (ISRF) loan not to exceed $30,000,000 for the City of Santa Cruz to finance a wastewater plant project. The City plans to improve and upgrade its wastewater system to ensure dependable wastewater management for the benefit of the residents and adjacent ocean and waterways. The Board also approved an ISRF loan financing request from the County of Butte for a project in Oroville. The County was approved for an amount not to exceed $12,000,000 to finance the construction of a new evidence storage building and morgue. The County now contracts out coroner/morgue services and the construction will create savings and reliability by bringing the services in-house.
"These two projects are critical to their communities, and I'm pleased the Board voted to approve the loan financing," Executive Director Scott Wu said. "The City of Santa Cruz is ensuring they are keeping their residents and the Pacific Ocean safe from raw sewage while making energy-efficient upgrades and Butte County is adding a vital resource while saving money. Even in the midst of a pandemic, it's encouraging to see these communities being served by new projects."
About the California Infrastructure and Economic Development Bank
IBank was created in 1994 to finance public infrastructure and private development that promote a healthy climate for jobs, contribute to a strong economy and improve the quality of life in California communities. IBank is located within the Governor's Office of Business and Economic Development and is governed by a five-member Board of Directors. IBank has broad authority to issue tax-exempt and taxable revenue bonds, provide financing to public agencies, provide credit enhancements, acquire or lease facilities, leverage State and Federal funds and provide loan guarantees and other credit enhancements to small businesses. Find more information on
our website
.
Gabrielle Stevenson
Public Information Officer Email Gabrielle,
HERE
Phone: (916) 341-5568