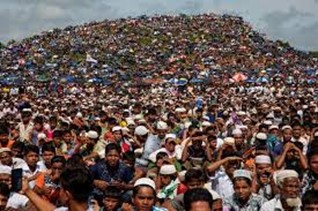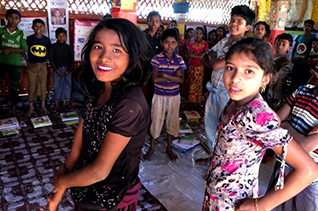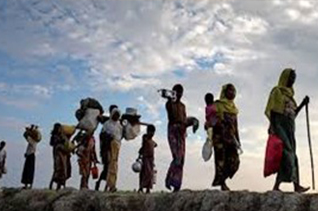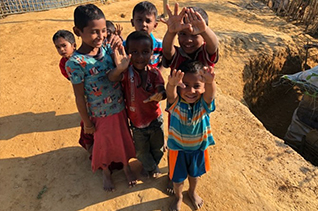 2020 – What a year it's been
Thank you for joining us for IBank's last Board meeting of 2020.
I'd like to express a warm welcome for our new leader and Board Chair, Dee Dee Myers. From her early involvement on the presidential campaign of a hometown hero, Walter Mondale, to her unforgettable and groundbreaking role in the initial years of the Clinton Administration, Dee Dee demonstrated wit, grace and intellect in representing and speaking for our leaders, paving a path for many other women in that role – none of whom have measured up to the standard set by the original, in my humble opinion. By beginning her career in public speaking on the biggest global stage, covering the most critical topics to the country and to mankind, without displaying even a hint of trepidation, Dee Dee obviously lacks the gene for fear of public speaking that afflicts most of the rest of us.
I also want to thank our Acting Board Chair prior to Dee Dee's arrival, Chris Dombrowski. IBank has increased its profile and accomplished a great deal during 2020, none of which would have been possible without the perseverance and tireless effort of Mr. Dombrowski.  He helped make my introduction to IBank and to the state smooth, assisted me with some difficult challenges behind the scenes, and successfully championed IBank priorities that continue to position us to better serve the state. Thank you, Chris. It may not be widely recognized, but I will never underestimate the degree of difficulty you navigated when you lost your Director in April at the literal height of the pandemic and economic crisis, and managed to seamlessly step in to steer the ship through uncharted waters.
Yesterday, I completed my 2 weeks of COVID quarantine following my positive test. A quarantine during shelter-in-place is indistinguishable from any other day. It's been a very rough few weeks, and I'm down 10 lbs, but as my wife and I close out 2020 still recovering from COVID, we can only express how thankful and lucky we are to have averted the most debilitating of symptoms.
In fact, as we look back over the course of 2020, we recognize our good fortune throughout the year. In the fall as we once again fled the ash and wildfires closing in on our community, our home continued to be spared despite the closer calls year after year.
This summer, I watched my childhood neighborhood up in smoke as ground zero for the murder of George Floyd. Following my shock and devastation, I was heartened to observe in the aftermath, my lifelong friends, some activists and some in law enforcement find ways to work together to heal the community and chart a better path.
This spring, we all experienced market volatility and economic dislocation, unlike anything that's occurred during our lifetime. I began working on Wall Street just before the flash crash of 1987 and later thought I'd never again see the fear and paralysis that engulfed the economy during the fall of 2008. But we've endured the worst of it, and can now set our sights on rebuilding for a better future.
This year also brought me to IBank in January and provided me the incredible opportunity to work with amazing public servants and to leverage a powerful platform to create solutions for the communities, businesses and people of CA, at such a time of need. How lucky am I.
It does not escape me for a minute, that I began 2020 in Bangladesh, on the border of Myanmar, witnessing one of the great human tragedies of modern times, the Rohingya genocide and refugee crisis. Over a million individuals, subsisting in shacks along muddy hillsides as they fled horrors that in some cases were still visible from the smoke in the horizon. What I will never forget about that visit to the most desperate of human situations that exists on this planet, is not the tragedy and hopelessness that were being experienced on an unimaginable level, but it was the hope and belief in a brighter future that was clearly visible in the sparkling eyes of the children and the human spirit exuding from their parents. The perspective and rejuvenation that I gained from the evidence of such resilience was invaluable and prepared me for anything that could have transpired during the remainder of this year.
Throughout 2020, IBank has been tested and risen to the challenge time and again. We are understaffed, under-resourced, and have been operating on a fully remote basis since March. But it sometimes takes a crisis of unimagined proportions for a group of people to step up and demonstrate what they're capable of.
Since the start of the crisis, we've helped save over 1,000 small businesses with the necessary capital that helped retain or add over 5,000 jobs.
We seeded the CA Rebuilding Fund that has already received over 7,000 applications matched to CDFIs, approaching $500M of loan requests in the 3.5 weeks since the platform was launched. These applicants come from nearly every county in the state, 65% from female and minority business owners. 14 loans have already funded only weeks after the platform went live.
Earlier this year, we gained the right to expand our bond cap to $15 Billion, enabling IBank to facilitate more public development facilities.
We launched a new website and made significant progress in digitizing our operations.
We launched Climate Catalyst, spurring numerous partnership opportunities underway to collaborate with the leading agencies in the state and federally to gear up and prepare for battle against the existential crisis of our time, one far more perplexing and threatening than COVID-19.
This week we announced our 2nd Climate Tech financing with the BAAQMD, this one for a unique microgrid solar battery solution, Gridscape, to follow our Hydrogen ferry announcement from July.
This month, IBank priced a $324 million bond offering to recapitalize our balance sheet with less restricted taxable funds, adopting a more flexible indenture to better support and service our borrowers and investors, enabling greater latitude to finance the state's infrastructure at a moment of critical need, and all while saving $19M and reducing our true interest cost by over 1%. In this most difficult of times, we received confirmation from the ratings agencies of our AAA ratings, and from the markets of their faith in us via an offering that was more than 10x oversubscribed.
As I speak, the vaccine is being disseminated to front-line workers in a logistical marvel. We're turning the corner, but yet recognize how much more needs to be done and that we are far from being out of the woods. More relief is on the way as the Governor announced $500 million of small business grant funds to be made available shortly and administered by our colleagues at GO-Biz.
The Dow Jones Index achieved a record high this week, but just this morning, disappointing retail sales numbers were released, with November down 1.1% from October, the 2nd down month in a row. However, under the covers, the numbers tell a complex story. Overall retail sales have actually increased 4.1% year over year since last November, but the variability is extreme. Online and nonstore retailers are up a staggering 29%, but food service businesses are down 17%. Sporting goods are up 20%, but clothing sales are down 16%. We may all be wearing old sweats and t-shirts in our home offices, but it appears everyone has a new bike and a home gym to get in shape, perhaps one potential positive outcome, along with spending more time with family members, whether you like it or not.
Like all Californians, IBank is hanging in there and resilient. The defeat was never an option even as our leading institutions, our constitution, and even democracy itself were being tested. Not in the darkest hour of the pandemic, economic depression, not as ash rained from the midday darkness over our homes, did we lose faith or confidence that better days are ahead, that CA will lead the way and that this little institution of IBank will stand up and do our part. After all, how can we not be inspired by the heros on the front lines of the medical response and the scientists who broke all records and notions of what could be achieved under impossible timelines. This dark year of 2020 shines a light on what society is capable of when the world joins together to attack an existential problem.
I truly believe this and because of the glimmer that I witnessed last New Year in the eyes of the Rohingya, I have the faith to believe that they will not be exterminated from the face of this planet and will someday be able to pursue the peaceful and secure lives that they, like all humans, deserve.
To our dedicated Board members, Happy Holidays and we look forward to rolling up our sleeves and working with you on more solutions in the New Year.
Scott Wu